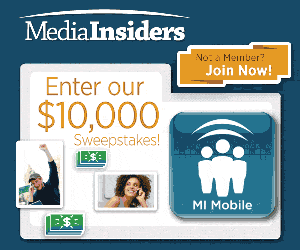 As a Media Insiders Panelist, you're participating in ground-breaking research that will help leading companies understand the ways mobile, television, digital, social and other media are viewed, used and shared. Your participation will have a direct impact on how entertainment and information is delivered to consumers today and in the future.  Research focuses on the most popular technologies used by consumers today.
At this time they are accepting smartphones, tablets and Kindle Fire devices using the following operating systems:
Android™
iOS (iPhone®, iPad® and iPod touch®)
We appreciate the trust that our panelists place in us and to thank you for participating, you're entitled to earn monthly Tango Card™ electronic gift card rewards, or entries into our $100 Tango Card Monthly Sweepstakes drawing and our $10,000 Quarterly Grand Prize Sweepstakes drawing.
To qualify for member benefits, panelists must install, activate and continuously run the MI Mobile app — a small application that enables us to understand how smartphones or other devices tablets are used.
Joining is easy:
1. Complete our registration form
2. Install and activate the MI Mobile app onto your device(s)
3. Watch your e-mail for important information and instructions on next steps
BEST PART:
As a Media Insider panelist, you can choose to earn up to $60 each year from Tango Card™  for installing, activating and consistently running the MI Mobile app for a minimum of 20 days per month.
For each device registered and running the MI Mobile app, you'll receive a $5 monthly reward applied to your Tango Card. The longer you're active, the bigger your rewards!